*My affiliate links are used in this post. However this does not influence or change my opinion. I am a Food Blogger Pro member and an affiliate. I honestly recommend the resource for any blogger! Thanks for using the links and helping support my family and my blog!*
How to Develop a Successful Blog with Food Blogger Pro. Learn to start and grow your blog 300 easy to-understand videos made for beginner to intermediate food bloggers.
I think I was one of the lucky ones. I learned about Food Blogger Pro and joined the community right after I started my blog. I was already a huge fan of Bjork & Lindsay's insanely successful food blog, Pinch of Yum and I had been reading their income reports for a while and couldn't believe that you could make $30,000 a month from food blogging!! I needed to know what they did to develop a successful blog!! Luckily they lay it all out for you with their other website Food Blogger Pro. Not only does it have the 300 videos for you, but a very active community in the forums of industry experts and fellow bloggers that can answer any of your questions. They have an awesome podcast that I listen to every week and once a month they hold a live Q&A session where you can dive deep into blogging topics like SEO, sponsored posts, etc. Those are definitely on the must watch list!!
And there is more 😉 Y'all know that this frugal gal loves to save money, so I was so happy that FBP members get exclusive discounts on tools and services made specifically for food bloggers. The nutrition label that you see on many of my posts, those come from Food Blogger Pro. The nutrition label generator is super easy to use and does all the work for you. It is FREE if you are a member. I took advantage of the 60 day free trial of Co-Schedule and now I am a monthly subscriber and loving it, using its editorial calendar to plan my blog, content marketing, and social media. It has been such a time saver!! All of this is well worth the investment of $29/month IMHO 😉 Or you could do pay yearly and save a little bit like I did, then it is $279/yearly which breaks down to just $23.25/month.
But back to when I first got started with my blog, I really dove deep into the videos that Food Blogger Pro offers because I knew that I wanted to develop a successful blog or why do it in the first place. I started with the Getting Started Course (because where else would you start) and learned all about how to set up my food blog the right way, then moved onto a deep dive in WordPress (it was a whole new world for me) and then learned how to setup Google Apps. I saved so much time and energy by learning through watching these videos verses wading through the TONS of videos on YouTube or just trying to figure it out myself!
I worked through many of the courses on Food Blogger Pro to develop a successful blog!
Essential Plugins – The best recipe plugin and how to use it.  How to keep my site safe, fast and backup and optimized for SEO to get free traffic!!
Essential Tools – Setting up and using Google Analytics, Webmaster Tools and Alerts. How to run a giveaway on your site.
Food Photography – Take amazing photographs in natural or artificial light. How to use the manual setting on my camera. Tips and tricks for props, composition and food styling.
Photo Editing – I learned how to edit in both Lightroom and Photoshop and a workflow to make editing less of a chore.
Building Traffic – Submitting my photos to food sharing sites. Learn everything you need to know to maximize your site for SEO so that your site gets the most from the estimate 10 million recipe searches on Google every day!!!
Social Media – I learned how to tackle that beast and you can too!!
Generating Income from your blog – I got your attention with that one, huh? 😉 Everything you need to learn to monetize your blog!! I don't know about you, but when I thought about the daunting amount of information that I needed to learn to monetize my blog, I was totally overwhelmed. Thankfully I had Food Blogger Pro to break down and explain everything from understanding ads, setting up Google AdSense to maximizing affiliate marketing with a resource page. I revisit these courses a lot and always learn something new.
Creating an eBook – I have only started working through the videos on this course, but creating an eBook is on my priority list. They walk you through the process from planning your eBook,  to creating your eBook then selling your eBook.
I revisit these courses a lot and always learn something new. In fact watching a Food Blogger Pro video is on my recurring daily to-do list 😉
Ready to sign up for Food Blogger Pro so you too can develop a successful blog?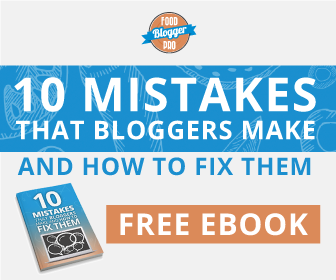 Awesome!! We will be so happy to have you in the community! Enrollment is only open for a limited time twice a year, so head on over to >>  Food Blogger Pro << and sign up to be on the waiting list!! You will be first to know when a new enrollment period is happening 🙂 In no time you too will develop a successful blog with  Food Blogger Pro. I'll see you in the community forums 🙂 And let me know in the comments that you joined, I would love to connect 🙂
Missed the enrollment dates?
DANG!! If you missed the enrollment dates, you will wait to join the waiting list to the first to be notified when the next enrollment period starts HERE: Join the Food Blogger Pro Waiting List!  You can also download these free eBooks which are great resources for any blogger (just click on the pictures) to help you to work on develop a successful blog in the meantime.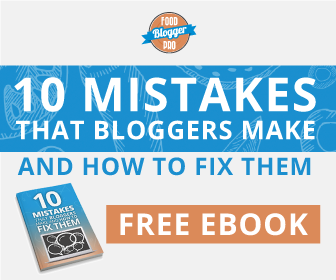 [bha size='760×80′ variation='01' align='none']
As mentioned in the beginning of this post, the links here are affiliate links, so I get a percentage of the membership fees if you sign up using a link in this post.
Let me know if you have any questions before you join Food Blogger Pro!!