Why I Am Healthier with a Formula Fed Baby! Sharing my personal experiences of motherhood and journey in infant feeding that didn't go as originally planned. #ThisIsHappy #ad
When I was pregnant my plan was to breastfeed my baby. I was determined NOT to have a formula fed baby. Everything I read said that breast milk was the best to nourish my baby and I believed she deserved the best possible nutrition. Also being the frugal gal that I am, I certainly didn't want to have to buy expensive formula when my body could produce all that she needed for the first year of her life. I thought that since breastfeeding is a something that our bodies are designed to do, it couldn't be that hard…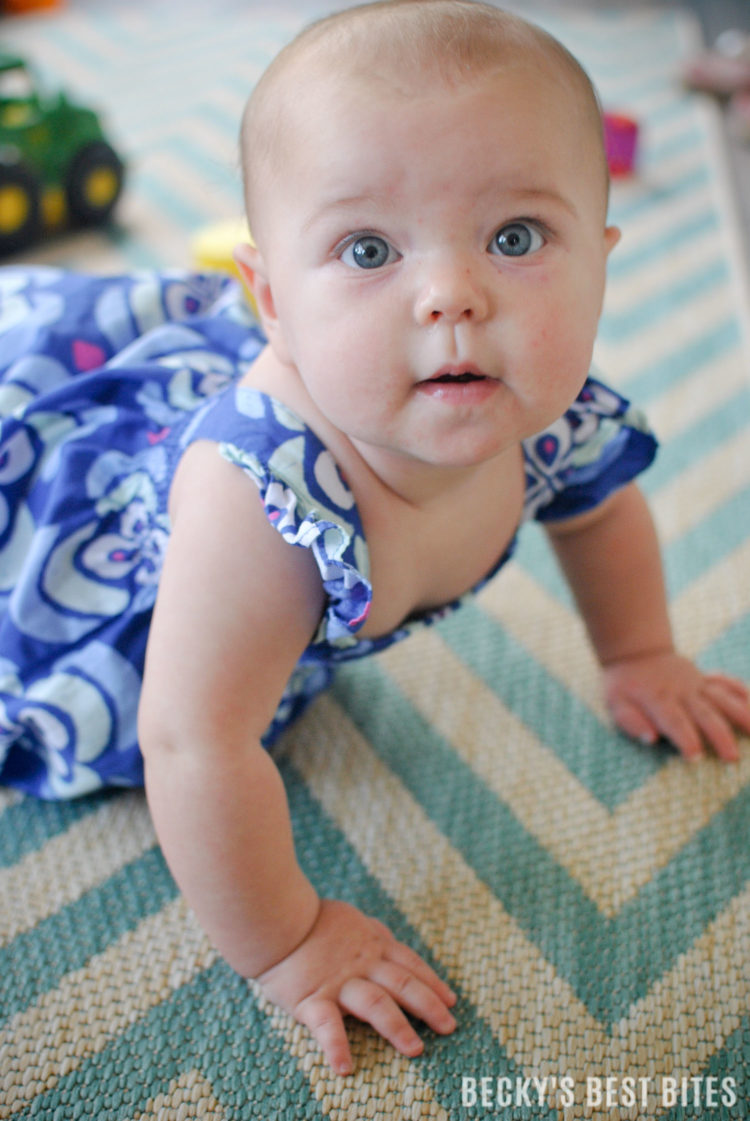 Boy was I wrong… Baby Girl was born via a c-section so I wasn't able to attempt breastfeeding right away. Once I was out of recovery and could give it a try, it was so much harder than I thought it would be!! She wouldn't latch and once she did, I was in so much pain (even with the painkillers I was on from surgery) that I could barely stand it. Everyone told me that it would get easier and the pain would go away, so I held onto that hope…
Throughout my hospital stay (4 days) I kept trying to breastfeed, but Baby Girl continued to lose weight!! She was small to begin with (6 lbs. 2 oz.) but got down to 5 lbs. 9 oz. A lactation nurse was called in to consult on our case…she wasn't able to help. The doctors and nurses all tried to help us but it wasn't working. Why was this so hard??? Finally once the neonatal doctor was called in to consult because of her weight decreased, they suggested that I supplement with formula. "Your milk hasn't come in yet fully, but once it does you will be fine!" They said… But I didn't want to have a formula fed baby…
I finally conceded to supplementation, but I just knew that once I got home I would be breastfeeding with no trouble. Well…we got home and things did not get better with breastfeeding…in fact they got worse! She would not latch after she got a taste of a bottle. So I decided that I would pump all that she needed.
I hooked myself up to that pump every 2-3 hours and pumped for 30 minutes or more. I was only getting an ounce or so each time I was pumping…something wasn't right! It was exhausting!!! And that was on top of taking care of a newborn and recovering from major surgery! I was sleep deprived, in pain and didn't know  it at the time but I was also beginning my struggle with postpartum anxiety.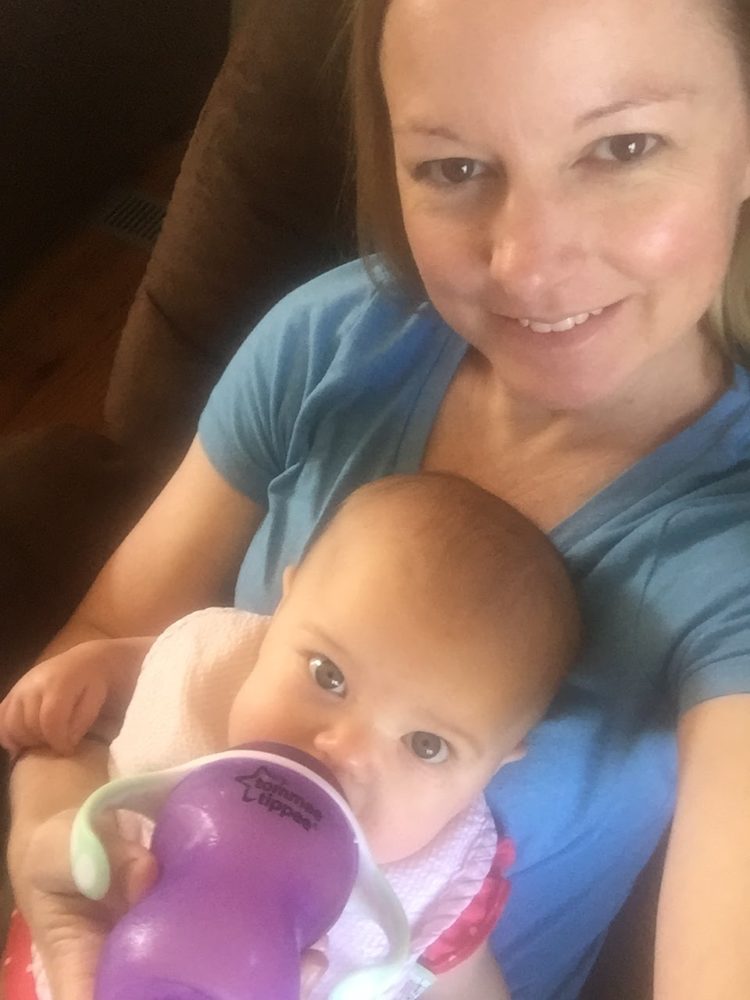 I struggled through this for weeks!! The constant pumping but it wasn't enough…Baby Girl needed more. So I supplemented with formula. Meanwhile I ordered and tried every herbal remedy that is supposed to help with lactation. I made and ate lactation cookies!! I booked an appointment with my OB's lactation specialist (she was dumbfounded by my case), I started taking the prescription lactation medicine (it made it feel like I was going nuts) and my blood pressure skyrocketed!! I finally decided enough was enough!! My baby would thrive as a bottle fed baby! In fact, she would probably do better if her mama wasn't so stressed out about breastfeeding.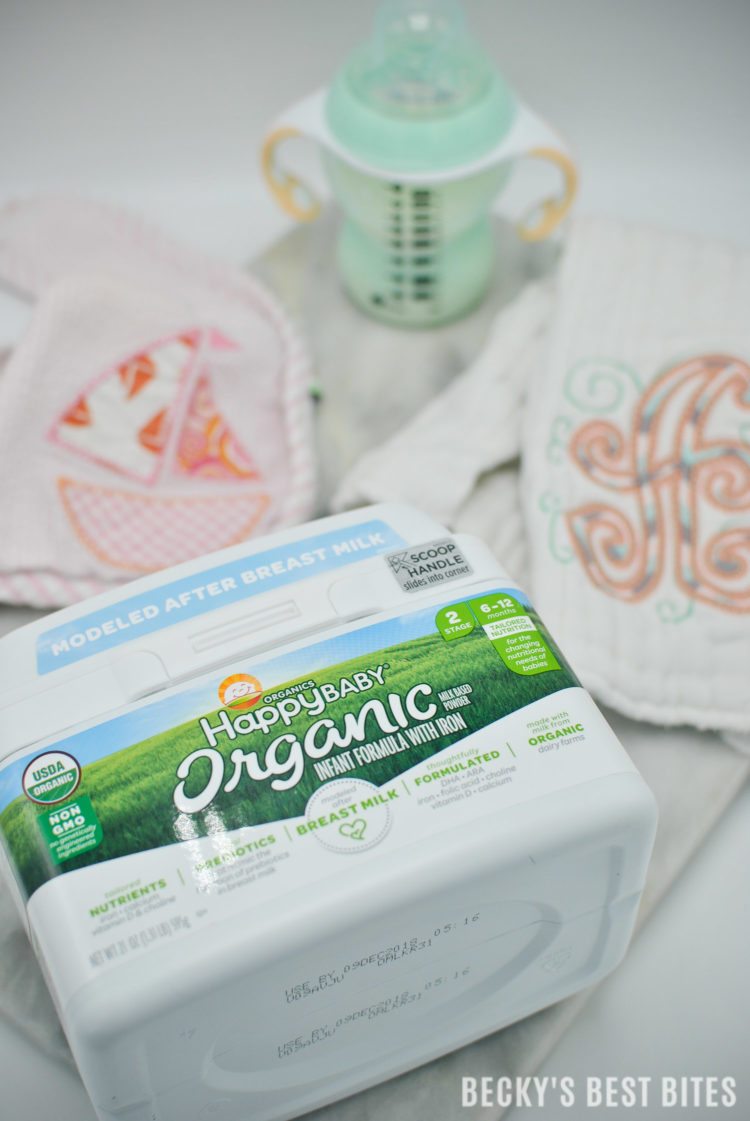 Once the decision was made that I would have a formula fed baby, the weight of a thousand horses was off my shoulders! I could relax, de-stress and enjoy my daughter!! Her weight continued to increase nicely and at each pediatrician appointment they would say that she was progressing very well. She continued to hit and exceed developmental milestones. My anxiety eased and finally I was happy!!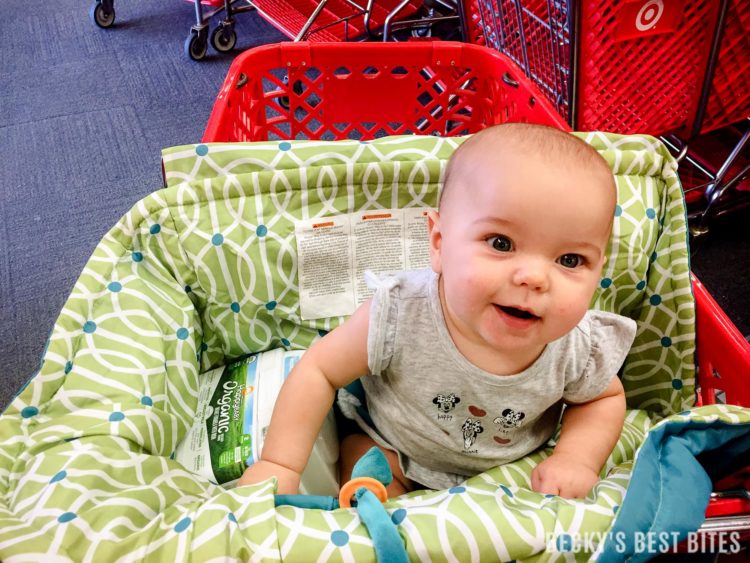 After she hit 6 months, I thought that it might be best to reassess her nutritional needs. I also wanted to start introducing solids to her, after I got the green light from her pediatrician. Recently I was introduced to Happy Baby Stage 2 Organic Infant Formula. It is tailored nutrition for the changing nutritional needs of babies 6 – 12 months old. Since Baby Girl is now 7 months old, I thought it would be an excellent choice for us!
It is modeled after breast milk with key vitamins and minerals found in breast milk including Calcium, Phosphorus, Copper, Iron, Vitamins C & D, Folic Acid, and Choline. Together, they help your baby grow and maintain a strong heart, brain, bones, muscles, teeth and eyes.
Their formula is Organic & Non-GMO and made with milk from cows raised on organic farms with no corn syrup solids.
Their formula includes DHA/ARA, the same essential fatty acids present in breast milk. DHA & ARA are the most abundant Omega-3 and Omega-6 fatty acids in the brain and nervous system. They are especially important for baby's brain and eye development. They source DHA from non-GMO algae.
It contains a dual prebiotic mix that mimic the function of prebiotics in breast milk and contains 4 times the amount of prebiotics of any of baby formula.
Baby Girl loves the taste of Happy Baby Stage 2 Organic Infant Formula and I love that I am able to feed her a formula that is modeled after breast milk. Happy Baby also has another great resource for parents and families! It is the Happy Family's Infant Feeding Resource Center  🙂 There you can get direct and FREE access to Cornell-Certified nutritionists and lactation consultants, which they call the Happy Mama Milk Mentors, through an online chat.  The resource center is also full of educational materials (videos and articles )on a variety of feeding topics, including breastfeeding, formula feeding and supplementation. You can also sign up for their newsletter (like I did) to get happiness delivered right to your inbox 🙂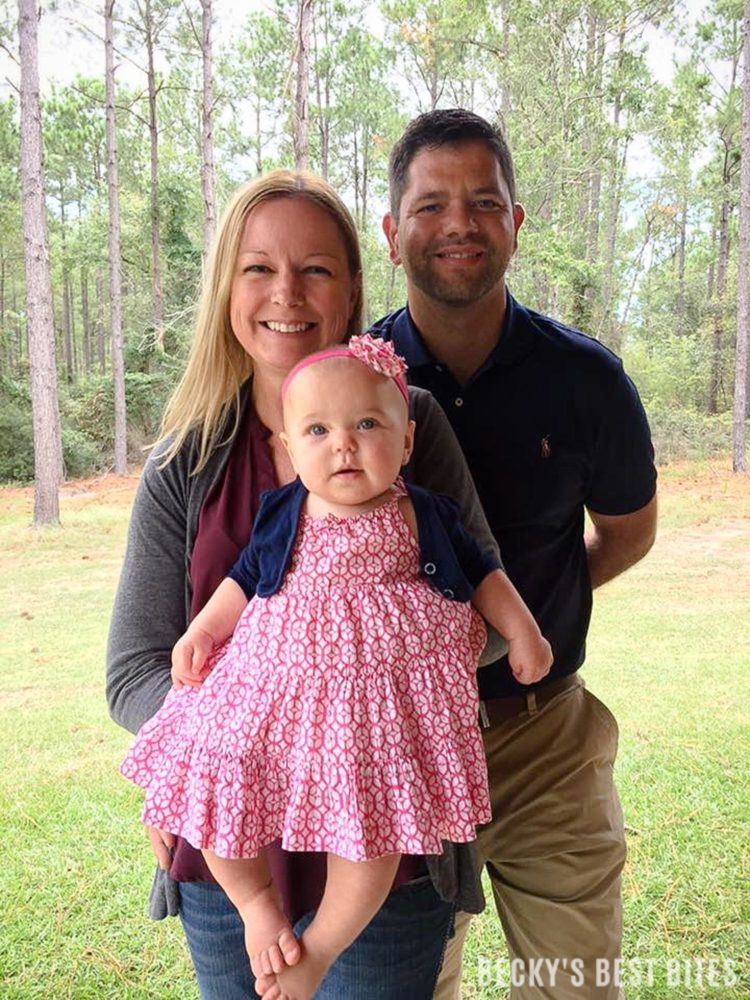 So tell me mamas, what was your infant feeding journey like? Do you have a thriving formula fed baby?