This post was sponsored by Hood as part of an Influencer Activation for Influence Central and all opinions expressed in my post are my own.
Introducing Hood Calorie Countdown – a creamy and delicious dairy beverage with many nutritional benefits. Perfect for anyone wanting to incorporate dairy into a healthier lifestyle.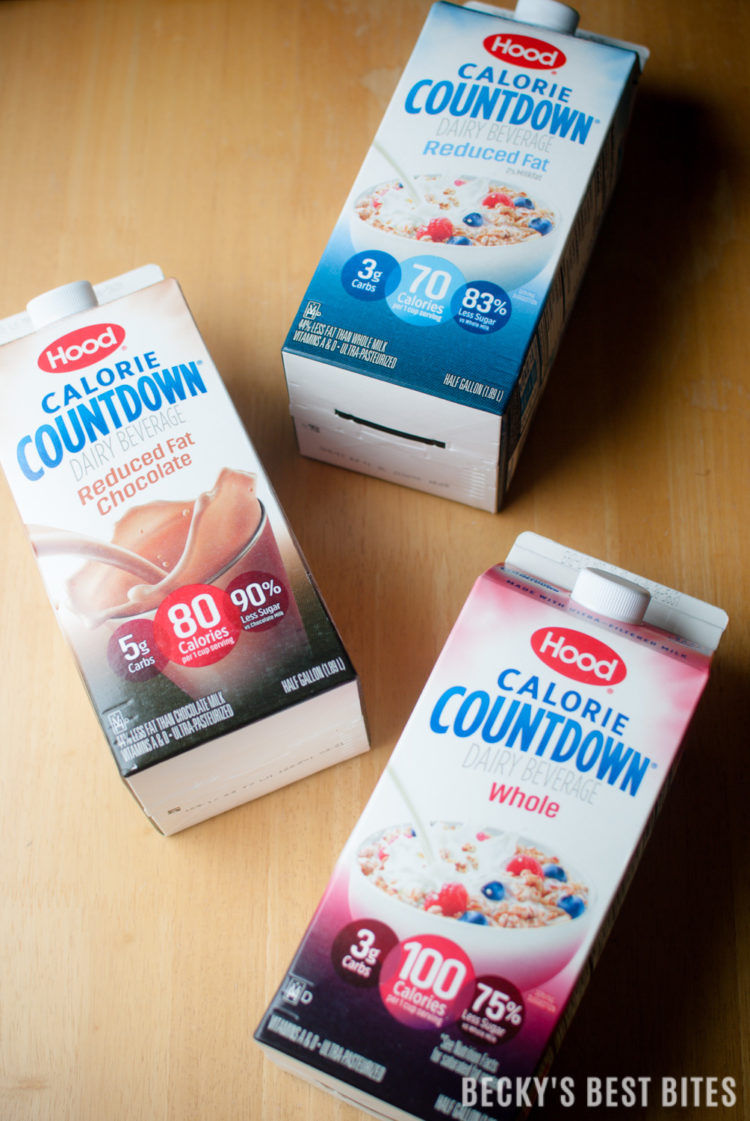 I am always on the search for healthy products for my family. And…I want to see them smile 🙂 I strive to feed them healthier foods, but I certainly don't want to sacrifice the taste. That is a big reason that I started this blog with the mission to make recipes healthier without sacrificing the taste. I first create the recipes and feed them to my family. If they approve, then I share them with you here on this blog.
I hadn't heard of Hood Calorie Countdown when I was approached to create a blog post for it. I was immediately intrigued when I learned that it was a dairy beverage with 42% fewer calories, 75% less sugar and 67% fewer carbohydrates than milk but still has that milky smooth taste that we all love! Another benefit is that just one cup of Hood Calorie Countdown has 25% of your Daily Value for calcium and 15% of your Daily Value for Vitamin D (based on a 2000 calorie diet). That'll work right?? Well…depends on the taste 😉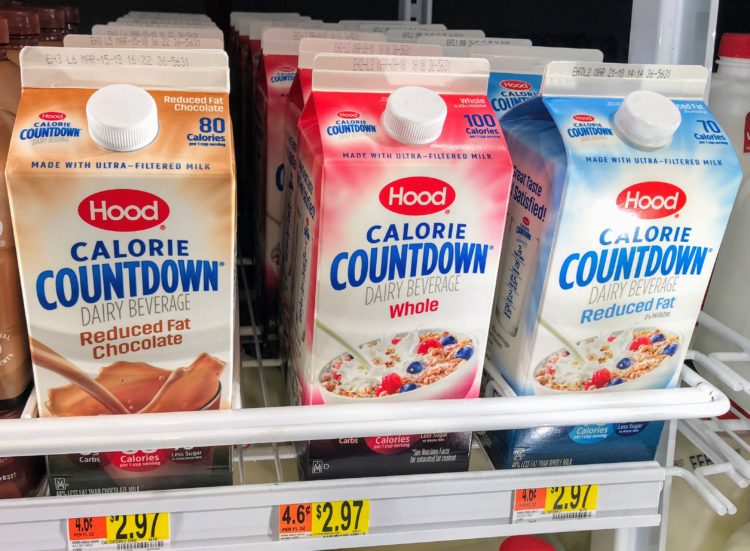 To learn more about Hood Calorie Countdown and where I could pick some up, I headed over to Hood Calorie Countdown Website. I found out that the product is available at Walmart and that two of my local Walmarts had it. Hood, the producers of Calorie Countdown, is a leader in high quality dairy products.  They blend ultra-filtered milk with water, cream (and other ingredients) for the delicious and creamy taste of Hood Calorie Countdown and still deliver fewer calories, less sugar, and fewer carbohydrates than regular milk. Another thing that I learned, which is really important for me and my family, is that it is made with milk from farmers who pledge not to use artificial growth hormones!
Grab a money saving coupon << HERE >> for Hood Calorie Countdown!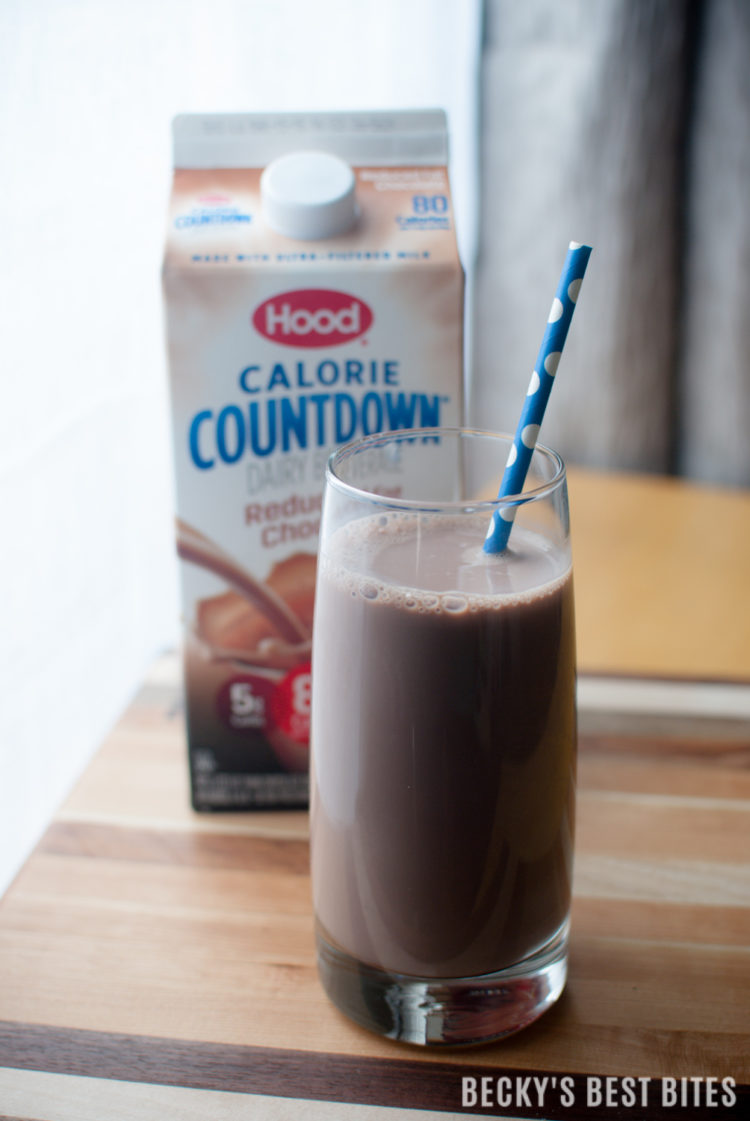 I was able to grab the Reduced Fat Chocolate, Reduced Fat Regular and Whole varieties of Hood Calorie Countdown at my local Walmart. I decided to try the Reduced Fat Chocolate first 🙂 It was creamy, delicious and full of yummy chocolate flavor! It brought me back to my childhood and begging my mom for a glass of chocolate milk as an afternoon treat 🙂 And this is a treat that fits into my healthy lifestyle since a 1 cup serving has only 80 calories, 5 grams of carbs and 90% less sugar vs. chocolate milk! I have also been enjoying it in my morning coffee. It almost tastes like a mocha latte!!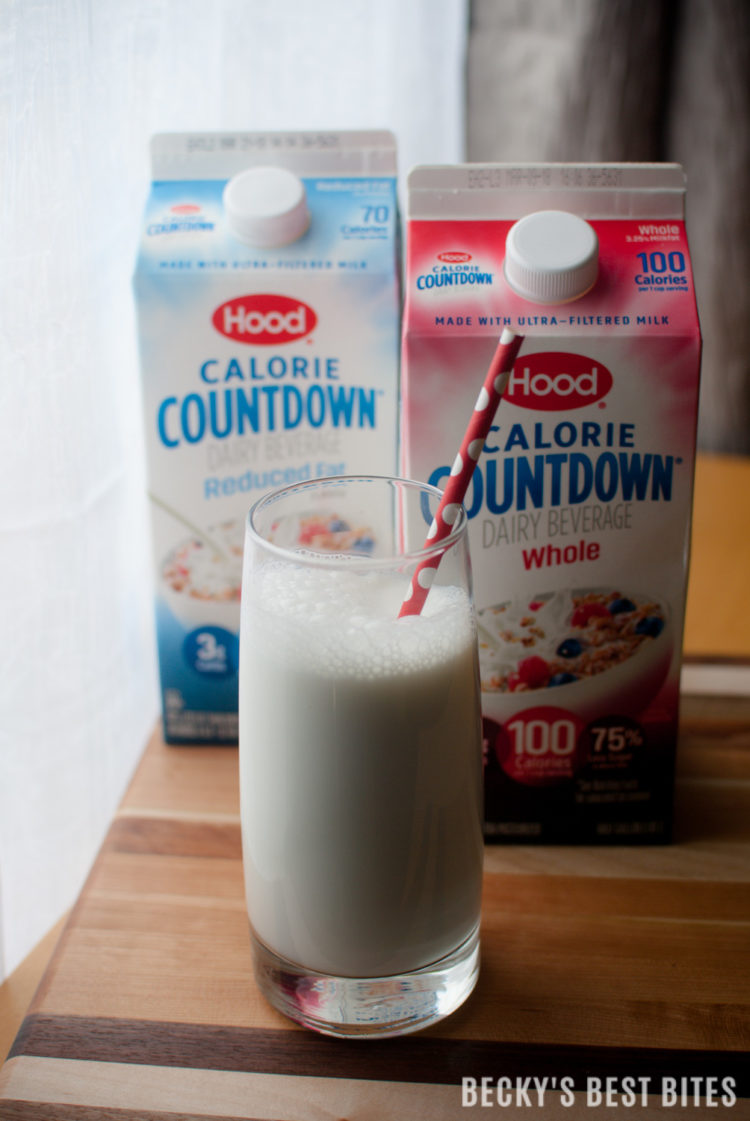 Hood Calorie Countdown Whole weighs in for a 1 cups serving at 100 calories, 3 grams of carbs and 75% less sugar versus whole milk. In 1 cup of the reduced fat version, there is only 70 calories, 3 grams of carbs and 83% less sugar versus whole milk. So far, we have been enjoying Hood Calorie Countdown anyway that we normally enjoy milk – in cereal, oatmeal, smoothies and in recipes that call for milk! It is an easy swap that is reducing the sugar that my family would normally be consuming 🙂 Cheers to that!!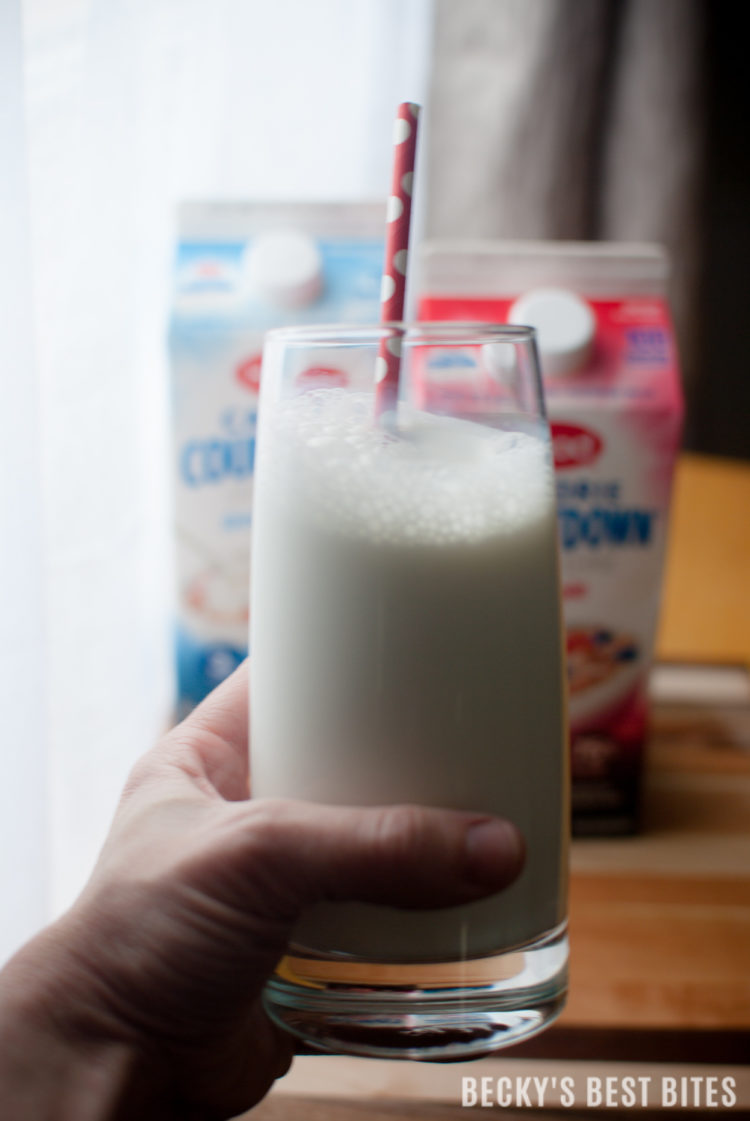 Before I leave you for today, I just want to remind you to grab a coupon for Hood Calorie Countdown and then run down to your local retailer and pick some up for your family to try! I promise you won't be disappointed 🙂