Sweet n Spicy Thai Chili Chicken Pizza is a yummy 30 minute meal! This recipe is perfect for a healthy and easy weeknight dinner and bonus it is faster than waiting for takeout!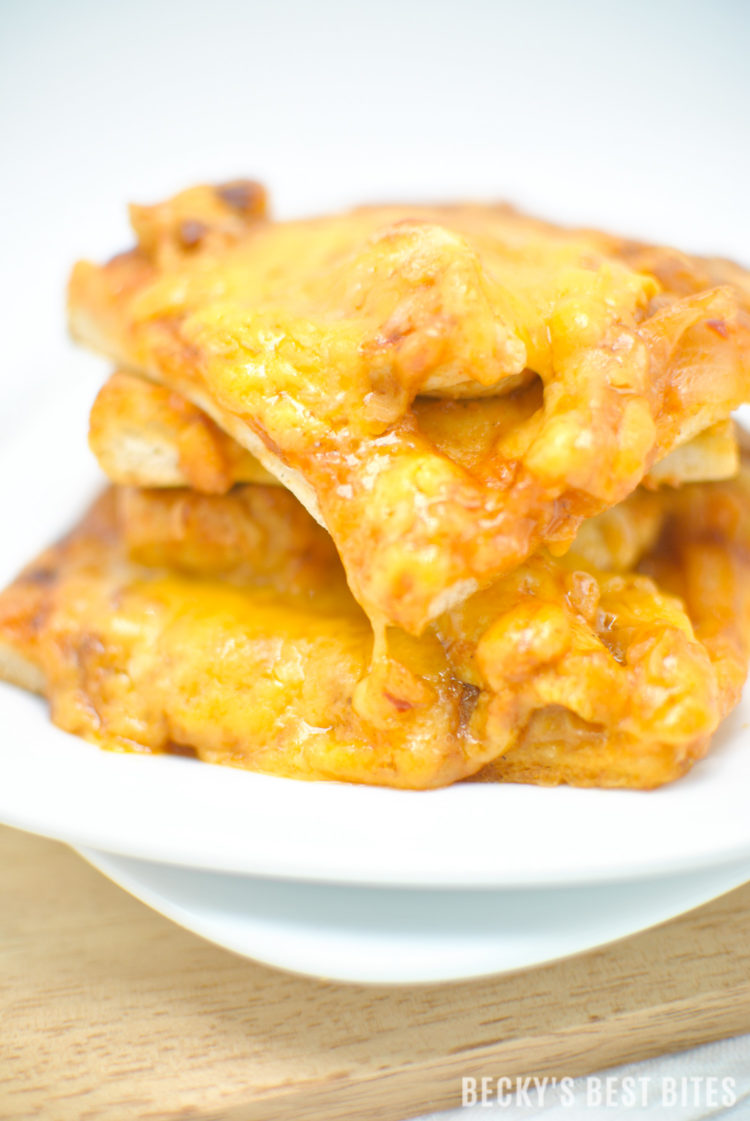 If I had to pick a favorite food, it would probably be pizza!! I mean what is not to love about all that ooey, gooey cheese on top of bread?!? Love, love, love <3 <3 <3 It is my comfort food and sometimes I just need it in my life 😉
Such was the case the night I decided to make this Sweet n Spicy Thai Chili Chicken Pizza 🙂 I was craving some comfort food and thai food…so I decided to combine them! I know smart, right???? So I went to the trusty source for inspiration, google and I found this Sweet Chili Garlic Chicken Pizza from Pinch of Yum (of course…one of my food blogger crushes) and came up with my version, this Sweet n Spicy Thai Chili Chicken Pizza!!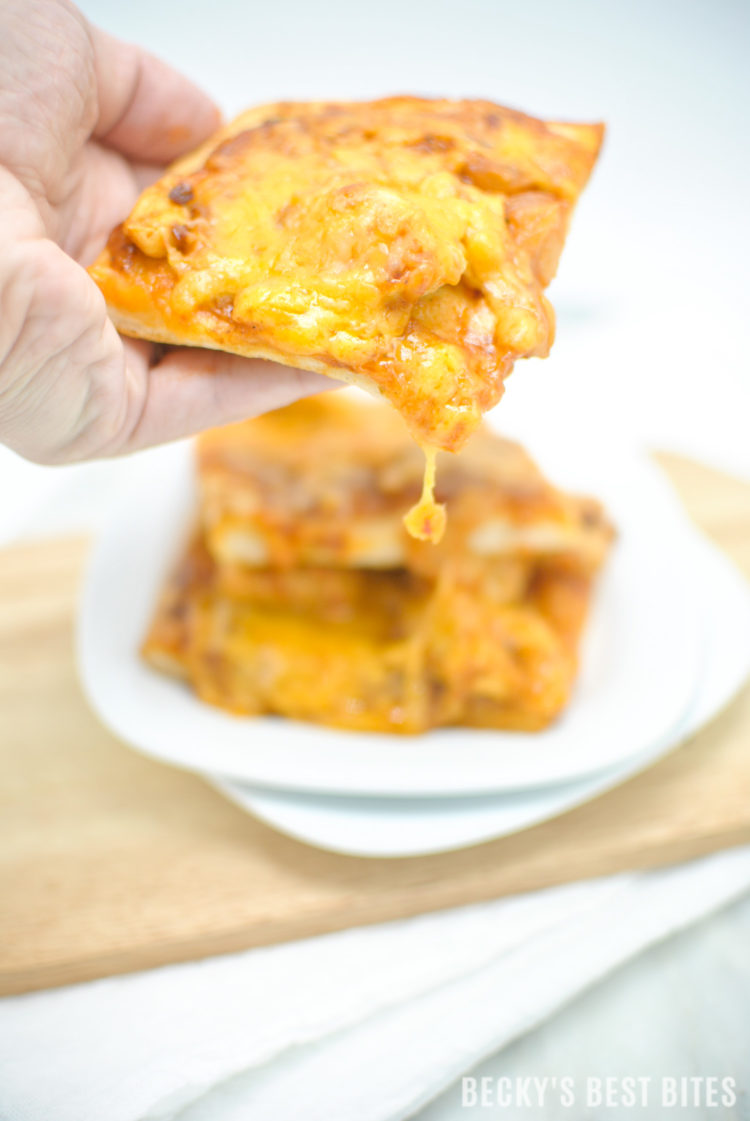 It was a total winner!! Satisfying both my craving for comfort food and thai food! You can make it more sweet or more spicy depending on how you and your family likes it! We tend to like things more on the spicy side, so I added more spice 🙂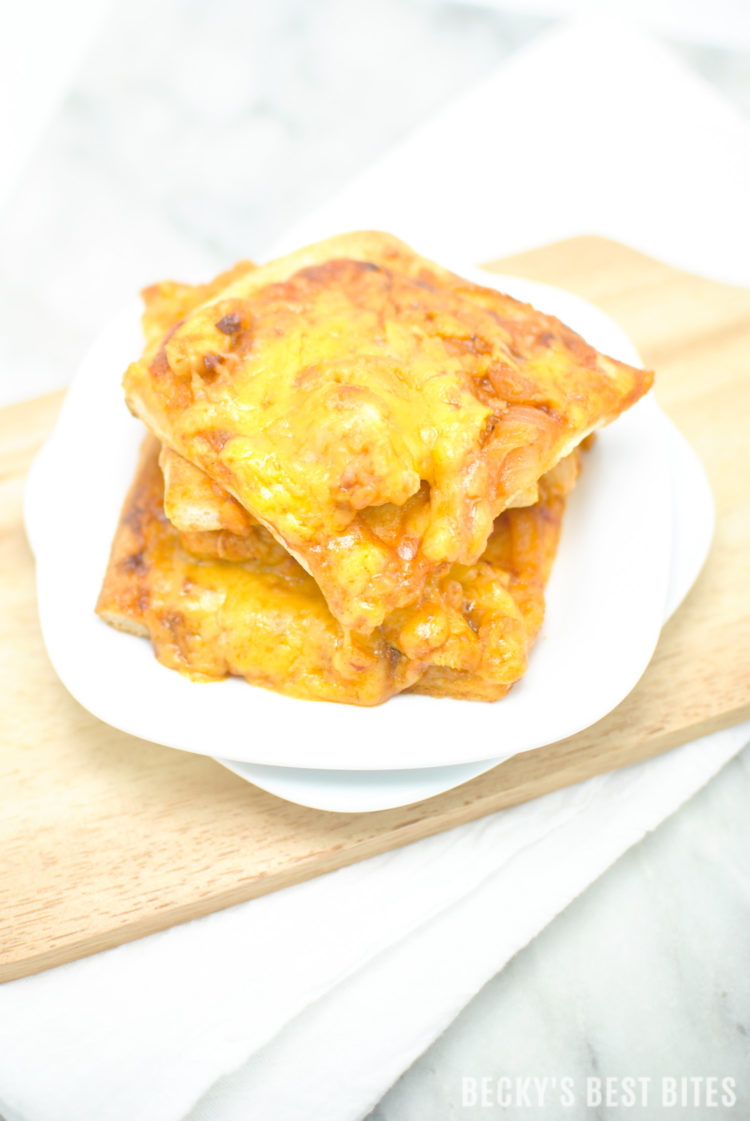 Here is your recipe for 
Sweet n Spicy Thai Chili Chicken Pizza:
Sweet n Spicy Thai Chili Chicken Pizza
Author:
Becky's Best Bites
Ingredients
2 tbsp. brown sugar
1 tbsp. cumin
½ tsp. cayenne pepper (more or less or none depending on how spicy you like it)
½ tsp. ground clove
½ tsp. cinnamon
1 tsp. salt
½ tsp. freshly ground pepper
Cornmeal
1 refrigerated pizza dough
2 tbsp. extra virgin olive oil
1.5 lbs. boneless skinless chicken breasts, chopped into bite-size pieces
1 large sweet yellow onion chopped
3-4 cloves garlic, minced or pressed
1 red bell pepper, seeded and chopped
½ cup sweet chili sauce
1 cup shredded colby jack or cheddar cheese
Instructions
Preheat oven to 425 degrees F.
In a small bowl combine brown sugar, cumin, cayenne pepper (if using), clove, cinnamon, salt and pepper. Set aside.
Spray a cooking sheet or pizza stone with nonstick spray and then sprinkle with cornmeal. Roll out pizza dough and stretch to size.
Prebake pizza dough for 6-8 minutes or until just starting to get a little bit of color. Remove from oven and set aside.
While pizza dough is pre baking, heat olive oil in a large skillet over medium high heat.
Once hot, add chicken pieces and sauté for 3-4 minutes or until browned on all sides.
Add onion, garlic and bell pepper. Cook veggies for 4-5 minutes or until softened.
Turn off heat and stir in sweet chili sauce.
Spoon chicken mixture onto prebaked pizza crust to within ½ inch of edges.
Top with cheese.
Place in oven and bake for 10-12 more minutes or until crust is a golden brown and cheese is melted.
Remove from oven and let cool for 2 minutes.
Cut into 12 slices and enjoy!
I hope you enjoy it as much as we did!! BTW…the leftovers might be better than the first night!?!? Baby Girl and I LOVED this for several lunches 🙂 Yep, my baby will eat spicy foods!! She is her mother's daughter 🙂 I continued to eat my spicy food while I was pregnant, so I guess that is why 😉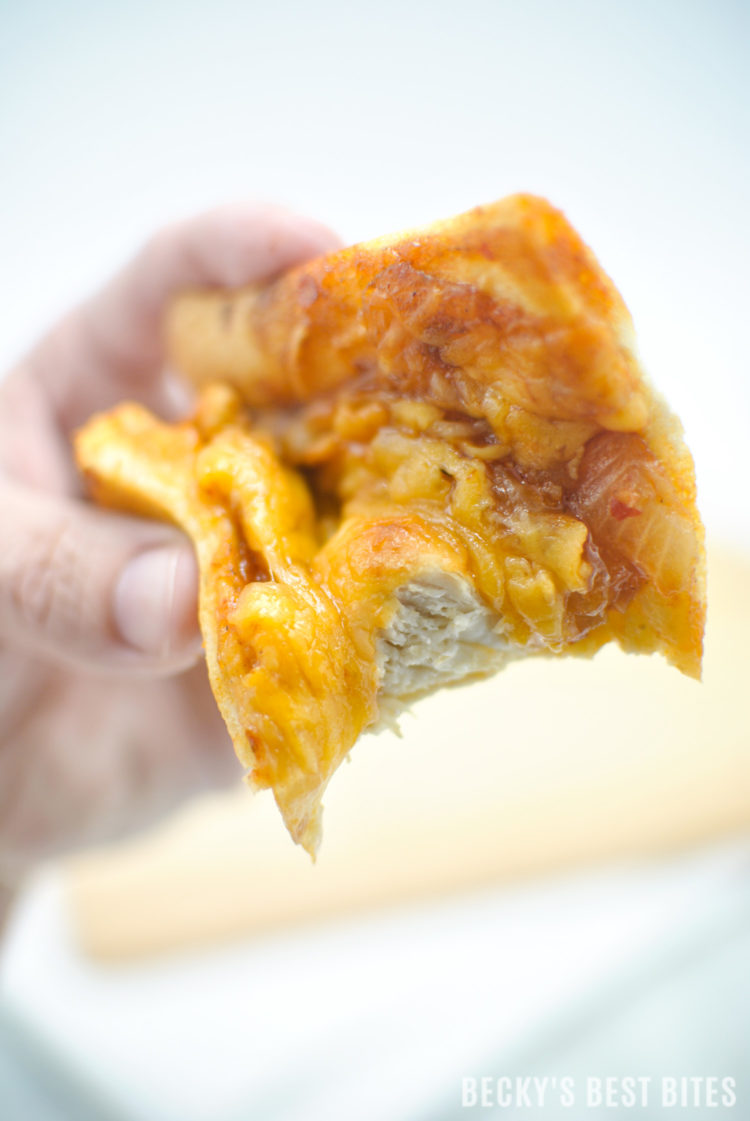 If you liked this 
Sweet n Spicy Thai Chili Chicken Pizza, you might like some of my other pizza recipes: